SATURDAY, AUGUST 27th at 8:00 PM

Theatre West, Los Angeles
the NEW ALL FEMALE MULTI- CAST play,
ABOUT women who MAKE and MADE history.
Written BY a woman…
Why do high schools, universities and theaters have so few all-female plays to choose from?
Why do we know more about Kim Kardashian than Abigail Adams?
Why did a ten year old girl think it was a good idea to do her women's history report on Cher? And why did her teacher let her?
We do not know our Women's History.
We are not taught our Women's History.
PLEASE, help us change that.
SHE IS HISTORY KICKSTARTER
Nina Roosevelt Gibson (Eleanor Roosevelt's granddaughter) had THIS to say about SHE IS HISTORY!
"Your project really hit home with me…
I'm happy to support it.  I was so moved by the fact that the women who have tried to 'crack the ceiling' seem to have been forgotten particularly by younger women and girls.
Reaching them in the schools is so very important."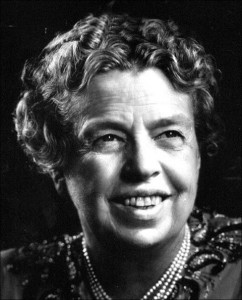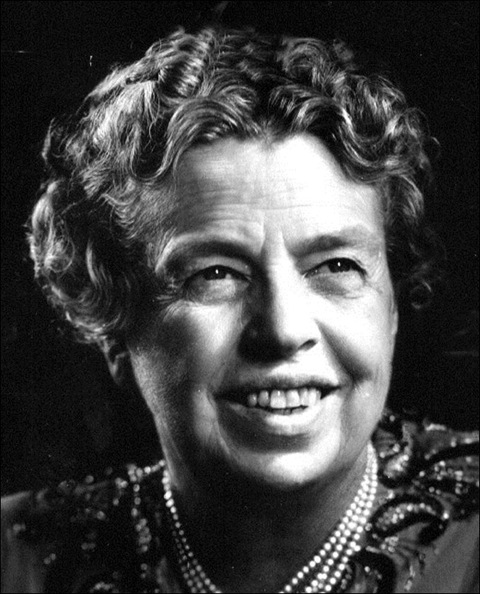 Eleanor Roosevelt
"Remember The Ladies" … Abigail Adams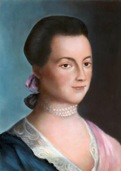 Abigail Adams
It costs between $30,000 and $70,000 to produce a fully realized play in a small (45 seat) or medium (under 99 seat) theater in Los Angeles.
I am raising JUST $5,000 through Kickstarter to produce and film a STAGED READING, to shop to producers and theaters, so THEY can put it on a stage.
Click below to see the trailer and pledge:
These talented generous actresses will be on the stage
DONATING their time and talent.
Laraine Newman
Melanie Chartoff
Cathy Ladman
Mo Gaffney
Jane Brucker
and more…
The reading will be presented in Los Angeles at:
Theatre West 3333 Cahuenga Blvd., West in Los Angeles, CA
8:00 PM – Saturday, August, 27th 2016.
This is the day after Women's Equality Day, the day we
celebrate women WINNING the right to vote in 1920, with
the passage of The Nineteenth Amendment.
RESERVATIONS REQUIRED
Info and Reservations: (310) 308-0947
amysimon@sheshistory.com
The road to play publication by a Samuel French or Dramatists Play Service, starts in a theater. It's very hard to get a play published by a major publisher without a theatrical run OR a Literary Agent. Once published, SHE IS HISTORY! can be offered to high schools, colleges, and theaters.
Facts About Publishing A Play
"Samuel French, Inc. is currently not accepting unsolicited submissions. Please continue checking back for updates regarding our submission process. Please note that the substantial majority of our publications have been acquired after successful productions in New York City or a major regional theatre."
"Please bear in mind that the Dramatists Play Service generally acquires plays after successful productions in New York City, London or at a major regional theatre. If your show has not yet been produced in a notable venue, you might be better served to put your time and energy into pursuing a production."
Production Costs:
Theater Rental
Director
Technical Director
Stage Manager
House Manager
Film Crew
Editing
Promotion and Marketing
SHE IS HISTORY KICKSTARTER
SHE IS HISTORY! is inspired by raising two daughters, and has comedy, tragedy, drama, multi-media and is chockfull of true stories. Created in 2009 as a thoroughly, respectfully, and lovingly researched solo play, it debuted at the Skirball Center in Los Angeles. The play has been performed for six years around the country in theaters, museums, libraries and historic sites; for military bases, women's groups, fundraisers, Girl Scouts, social and political organizations – but – to too few schools, where young boys and girls don't know their women's history and need to be enlightened and inspired.
"We are in effect enculturating kids from the very beginning to see women and girls as not taking up half of the space."
Geena Davis http://seejane.org
"… I'm sometimes asked when will there be enough women on the Supreme Court? And when I say when there are nine, people are shocked. But there'd been nine men, and nobody's ever raised a question about that."
Supreme Court Justice Ruth Bader Ginsburg
"We need half. That's all we ask. Half. Half. In the House. In the Senate. At Universal. At Sony. If it were half, I can't say the world be better, but it would be representative."
Meryl Streep
"They don't write roles for women … and they certainly don't write roles for women of age and women of color."
Sally Field
"The heyday of woman's life is the shady side of fifty." 
Elizabeth Cady Stanton
**Please pass this on to anyone you think can help.**
THANK YOU!!